Want to get more dates?
Are you ready for true love?
Here are a list of the best positive affirmations and inspirational quotes for dating that will help you:
Boost your confidence
Have more dating success with men or women
Increase your self-esteem for your first date
Overcome dating insecurities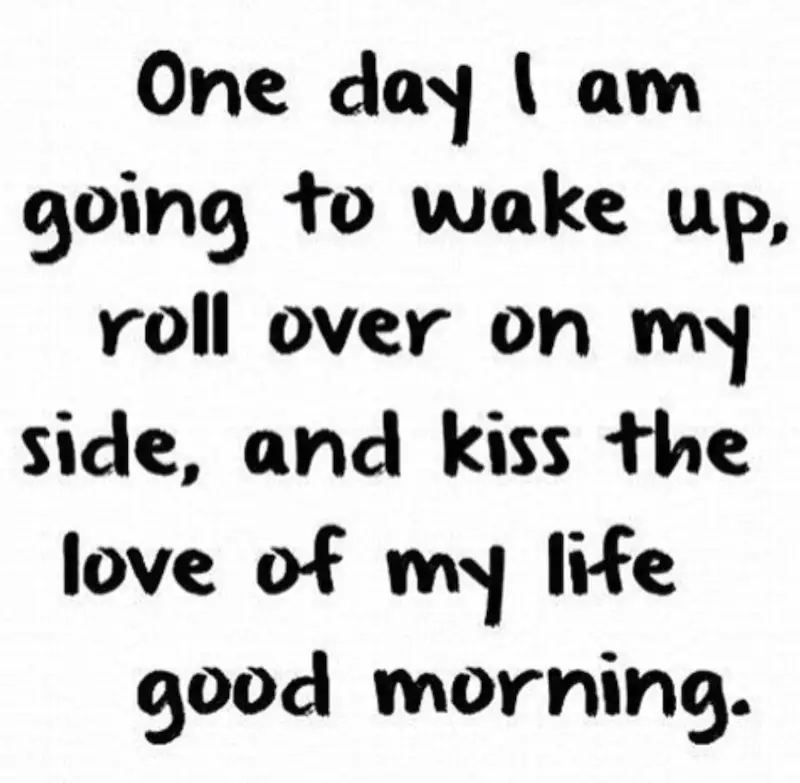 Dating Affirmations For Women
My heart is open and ready to receive a new man into my life.
I am worthy of love and affection.
I am a good women and will attract the right man.
I am beautiful and men find me desirable.
I am clear with my intentions and expectations in a relationship.
I'm confident and comfortable in my own skin.
I will find a man who loves me for me and not just my appearance.
I deserve to have a wonderful man in my life.
I'm content with my physical appearance.
I know I am not perfect and that's ok.
Men find me desirable and attractive.
I am a beautiful and sexy women.
I deserve to find a man that treats me with respect.
I know I don't need a man to feel complete. I am ok with being alone.
Every person I meet is teaching me what I want and don't want in a relationship.
I don't compare myself to other women because I know I am unique.
Dating Affirmations For Men
I deserve to find a good women to share my life with.
Women find me sexy and attractive.
I am a good person and the right women will see my value.
I let go of any fears of failure in finding the right woman.
I have a lot to offer a woman and others see that.
Women see me as a strong man with who is confident and independent.
I will not settle for less just because I feel lonely.
I will make a good provider one day when I find the right woman.
Women like me because I make them feel protected.
I deserve love and affection.
I am sexy, magnetic and strong.
I am grateful everyday for the people I meet because I know I'm getting closer to finding the right woman.
I'm not scared to take risks.
I welcome change into my life.
The person I seek is also seeking me.
Fear Of Rejection Affirmations
I let go of any fears of rejection.
I understand people are generally nice and also fear rejection too.
I don't need the approval of others to feel good about myself.
I accept the fact that not everyone will like me and I'm ok with that.
Rejection is part of life and I will not take it personally.
Anxiety Affirmations
I fearlessly approach others confidently.
I know I will find the right person for me.
I let go of any anxiety and fears of meeting new people.
I will be myself with whoever I'm with.
I trust that everything is happening as it should be.
Dating comes natural to me.
Trust Affirmations
I know I can trust to bring the right person into my life.
It's easy to trust my partner.
I understand I've been hurt in the past and I will not let that keep me from trusting others.
There are good people out in the world that I can trust.
Affirmations for Confidence in Attracting Love
I deserve love.
I know what I value in a relationship.
I can keep looking if this date doesn't work out.
I have qualities to bring to the table that will make me an asset to the right person.
Dates that don't work out just mean that person and I weren't a match. I am still worthy of love from more compatible people.
I am ready for mature love and give and take.
I know what I will tolerate and what I won't.
I am strong enough to wait for people who will respect and understand me.
I can respect and understand others and I am the 'right person' for someone.
My dating past does not define me.
My dating mistakes do not define me.
I am co-creating my own love story afresh every day.
I am open to finding a partner but okay by myself.
Affirmations for Maintaining a Relationship
I know how to give respect and expect it in turn.
I choose again today to make my partner a priority.
We are building something beautiful together.
I choose to attempt to understand their actions rather than rushing immediately to judgement.
I let small annoyances go rather than carrying a grudge.
I am my partner's biggest cheerleader and they return the favor.
Our communication is open and honest. We share our ups, downs, triumphs and challenges.
We are best friends as well as lovers.
My life is no longer all about me, I choose to share my time, energy, and resources with my partner.
At the same time, I nurture my own dreams and identity so I can give him/her my best self.
We complement each other and are a team!
Want more?
Visit our guide to positive affirmations.
Quotes For Dating & Love
You attract what you are ready for. – unknown
Never let your fear decide your future. – unknown
What you want exists. Don't settle until you get it. – unknown
Being deeply loved by someone gives you strength, while loving someone deeply gives you courage. – Lao-Tzu
The best love story is when you fall in love with the most unexpected person at the most unexpected time. – unknown
Too many of us are not living our dreams because we are living our fears. – Les Brown
Be with someone who embraces your goals, not destroys them. – unknown
Someday, someone might come into your life and love you the way you've always wanted. – unknown
Love who you are, embrace who you are. Love yourself. When you love yourself, people can kind of pick up on that: they can see confidence, they can see self-esteem, and naturally, people gravitate towards you. – Lilly Singh
There are no mistakes, only lessons. Growth is a process of trial and error. – unknown
What you think of yourself is much more important than what people think of you. – unknown
Free yourself from your past mistakes, by forgiving yourself for what you have done or went through. Every day is another chance to start over. – unknown
Nothing is a coincidence. Everything you're experiencing is meant to happen exactly how it's happening. Embrace the lessons. Be grateful. – unknown
Never stop trying. Never stop believing. Never give up. Your day will come. – unknown
You know you're in love when you can't fall asleep because reality is finally better than your dreams. – Dr Seuss
Don't be afraid of your fears. They're not there to scare you. They're there to let you know that something is worth it. – C. JoyBell C.
Because one believes in oneself, one doesn't try to convince others. Because one is content with oneself, one doesn't need others' approval. Because one accepts oneself, the whole world accepts him or her. ― Lao Tzu
I saw that you were perfect and so I loved you. Then I saw that you were not perfect and I loved you even more. – unknown
Happiness is a choice, not a result. Nothing will make you happy until you choose to be happy. No person will make you happy unless you decide to be happy. Your happiness will not come to you. It can only come from you. – Ralph Harslon
The key is to keep company only with people who uplift you, whose presence calls forth your best. – Epictetus
Staying positive does not mean that things will turn out okay. Rather it is knowing that you will be okay no matter how things turn out. – unknown
Want more inspirational quotes?