Affirmations For Difficult & Tough Times
Going through some hard and tough times?
Need help staying calm and strong to overcome obstacles?
Here are a list of the best positive affirmations and mantras for difficult times that will help give you the mental strength so you can be strong in a bad situation and stay strong and positive when times are hard.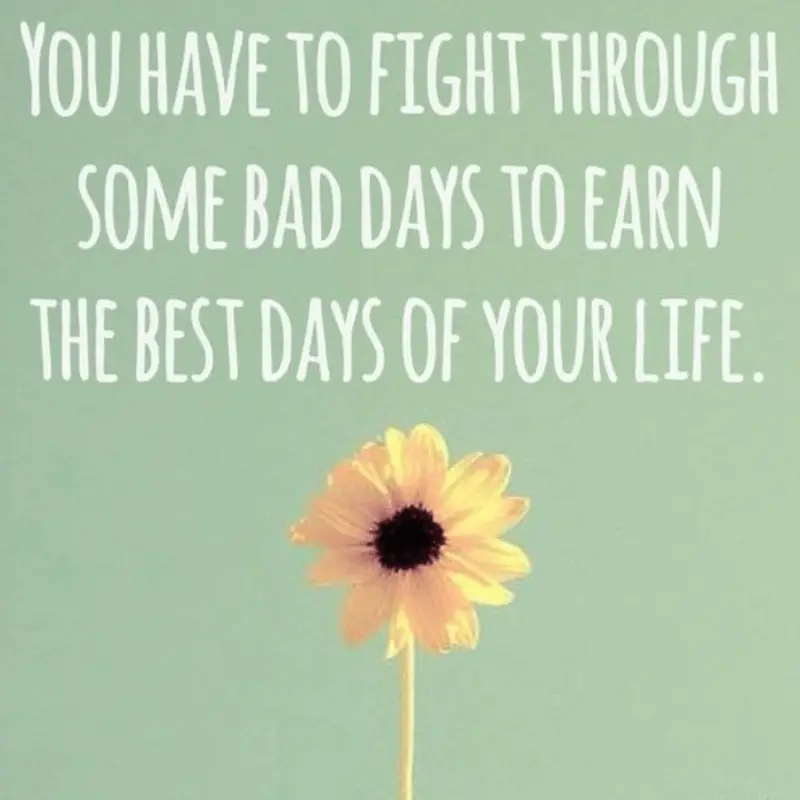 Affirmations For Hard & Tough Times
I can get through anything.
There are no problems, only challenges.
I welcome challenges into my life.
Challenges are opportunities to learn and grow.
I am safe and secure no matter what.
I can get through anything.
I am getting stronger everyday.
Affirmations For Financial Worries
I attract financial abundance into my life.
Money comes to me effortlessly.
My bills are paid and I will live freely.
I earn plenty of money and love what I do.
Mantras For Difficult Times & Mental Strength
I am a strong and capable person.
I can get through anything in my life.
Hard times do not get the best of me.
I have the ability to overcome any obstacle
Positive Affirmations After A Bad Day
I release all negative emotions from the day.
I let go of any stress and anxiety from today.
I will learn what I need to from today which will make me a stronger person.
I know that life is not meant to be easy.
Tomorrow is a brand new day.
Positive Affirmations for Strength
I am a strong person.
I can solve any problem.
I will not let fear take control of me.
I can and will survive anything life throws at me.
I have the strength and courage to get through any situation.
I welcome challenges into my life.
I am ready to become the best version of myself.
Affirmations for Handling Stress
I release all negativity from my life.
I am filled with joy and ease right now.
I don't have to have this all solved today.
I am doing what I can with the knowledge and skills I have to survive this.
When I have done all I know how to do, I choose to let my mind rest.
I welcome fear as a sign to be careful, but choose to let go of it when it no longer serves me.
I am doing the best I can, and thus choose to release myself from guilt and shame.
I am slowly becoming the kind of person who can survive this storm.
When circumstances change, I will feel all the more grateful for what I have.
I am not a failure, but a survivor. I am daily in the process of surviving.
My commitment to showing up tomorrow overshadows the mistakes I have made.
I am holding on in the dark to what I know to be true in the light, in better times.
Affirmations for Weathering Adversity
I am not the only one to have faced this sort of trauma, and I will not be the last.
I am flexible and can adapt when life doesn't go according to plan.
Courage does not mean having no fear of danger, but facing the danger despite that fear.
Life's problems are not solved by perfect people, but by those who show up. I am someone who shows up.
I know when to persevere along a path and when to let go and change course.
I don't have to go this road alone. I have, or can find, people in my life and examples to support and inspire me.
I am worthy of love and my life is meaningful despite my losses.
Life is full of constant change. My pain, though very real, will not be as acute forever.
This is just one chapter in my life's story.
Want more?
Visit our guide to positive affirmations
Staying Positive In Tough Times Quotes
Life is 10% what happens to us and 90% how we react to it. – Dennis P. Kimbro
There are no mistakes, only lessons. Growth is a process of trial and error.
You must do the thing you think you cannot do. – Eleanor Roosevelt
Whatever is worrying you right now, forget about it. Take a deep breath, stay positive and know that things will get better.
Staying positive does not mean that things will turn out okay. Rather it is knowing that you will be okay no matter how things turn out. – unknown
Strength doesn't come from what you can do. It comes from overcoming the things you once thought you couldn't. – Rikki Rogers
No matter how hard times may get, always hold your head up and be strong; show them you're not as weak as they think you are.
Optimism is the faith that leads to achievement. Nothing can be done without hope and confidence. – Helen Keller
Be faithful in the small things because it is in them that your strength lies. – Mother Theresa
I believe if you keep your faith, you keep your trust, you keep the right attitude, if you're grateful, you'll see God open up new doors. – Joel Osteen
We don't develop courage by being happy every day. We develop it by surviving difficult times and challenging adversity. – Barbara De Angelis
Good things come to those who believe. Better things come to those who are patient. The best things come to those who never give up.
It's okay to be scared. Being scared means you're about to do something really, really brave.
Once you replace negative thoughts with positive ones, you'll start having positive results. – Willie Nelson
Anyone can give up, it's the easiest thing in the world to do. But to hold it together when everyone else would understand if you fell apart, that's true strength.
The best way to gain self-confidence is to do what you are afraid to do. – Swati Sharma
Your hardest times often lead to the greatest moments of your life. Keep going. Tough situations build strong people in the end. ― Roy T. Bennett
You have one of two choices right now: give up or keep going. One will make you great and the other won't. Which do you prefer?
Tough people are not born. They're made when there's no one there to dry their tears.
Don't be afraid to start over. It's a brand new opportunity to rebuild what you truly want.
Challenges and obstacles are a part of life. They make us stronger and build character. If life were easy it would be boring and you would never grow.
Life can be a scary but fun rollercoaster ride: filled with ups and downs, twist and turns, and you might get dizzy or throw up. But in the end, you will always return safe and sound.
Remind yourself every day: I am in charge of my happiness. I will not let anything outside of myself control me. I am creating a life that feels good on the inside and it will turn into experiences that are good on the outside.
You are awesome.
You are loved.
You deserve the best.
You deserve everything you want.
I will always support you.
I want you to be happy.
– The Universe
Positive thinking is powerful thinking. If you want happiness, fulfillment, success and inner peace, start thinking you have the power to achieve those things. Focus on the bright side of life and expect positive results." ― Germany Kent
Want more inspirational quotes?
Tips & Resources For Difficult Times