Success Quotes
Need some motivation?
We have aggregated over 1000 of the best inspirational and motivational quotes and sayings about success including short success quotes, quotes on achievement, success quotes for students, success quotes for men, quotes about hard work and success stories.
Whether you are running a business, in school, playing sports, or looking to push yourself personally, you know that the most important obstacle you must overcome is a negative mindset.
Each day you will be faced with a set of challenges where you will get to choose whether you respond from a place of strength or courage or, react from a place of fear and doubt.
Whatever your situation may be, these quotes about success will sharpen your mindset and help you overcome any obstacle: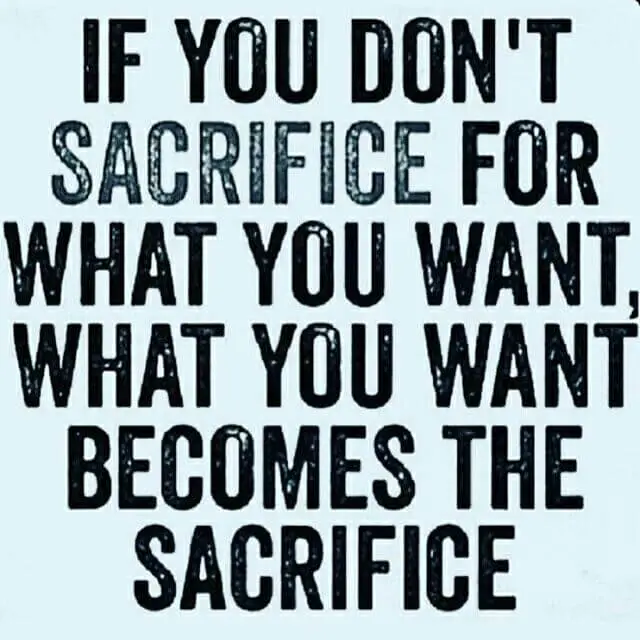 SUCCESS QUOTES
"Develop success from failures. Discouragement and failure are two of the surest stepping stones to success." – Dale Carnegie
"It is better to fail in originality than to succeed in imitation." ― Herman Melville
"Success is not final; failure is not fatal: It is the courage to continue that counts." – Winston S. Churchill
"Character cannot be developed in ease and quiet. Only through experience of trial and suffering can the soul be strengthened, ambition inspired, and success achieved." – Helen Keller
"Success means doing the best we can with what we have. Success is the doing, not the getting; in the trying, not the triumph. Success is a personal standard, reaching for the highest that is in us, becoming all that we can be." – Zig Ziglar
"Success is getting what you want, happiness is wanting what you get" ― W.P. Kinsella
"It is better to fail in originality than to succeed in imitation." – Herman Melville
"Doing the best at this moment puts you in the best place for the next moment." – Oprah Winfrey
The road to success begins with knowing what you need to know and why. ― Savania China
"Successful people begin where failures leave off. Never settle for 'just getting the job done.' Excel!" —Tom Hopkins
"Success is stumbling from failure to failure with no loss of enthusiasm." ― Winston S. Churchill
"Learn from the past, set vivid, detailed goals for the future, and live in the only moment of time over which you have any control: now." – Denis Waitley
"The road to success and the road to failure are almost exactly the same." – Colin R. Davis
"In essence, if we want to direct our lives, we must take control of our consistent actions. It's not what we do once in a while that shapes our lives, but what we do consistently." – Tony Robbins
"Success is not the key to happiness. Happiness is the key to success. If you love what you are doing, you will be successful." – Herman Cain
"Our greatest glory is not in never falling, but in rising every time we fall." ― Oliver Goldsmith
"Success usually comes to those who are too busy to be looking for it." – Henry David Thoreau
"Those who dare to fail miserably can achieve greatly." – John F. Kennedy
"Do not be embarrassed by your failures, learn from them and start again." – Richard Branson
"The foundation stones for a balanced success are honesty, character, integrity, faith, love and loyalty." —Zig Ziglar
"The way to get started is to quit talking and begin doing. " ― Walt Disney Company
"Opportunities don't happen. You create them." – Chris Grosser
"Success is simple. Do what's right, the right way, at the right time." – Arnold H. Glasgow
"I know the price of success: dedication, hard work and an unremitting devotion to the things you want to see happen." — Frank Lloyd Wright
"Victory is sweetest when you've known defeat." – Malcolm S. Forbes
"It had long since come to my attention that people of accomplishment rarely sat back and let things happen to them. They went out and happened to things." ― Leonardo da Vinci
"Our greatest weakness lies in giving up. The most certain way to succeed is always to try just one more time." – Thomas A. Edison
"I find that the harder I work, the more luck I seem to have." – Thomas Jefferson
"The secret of success in life is for a man to be ready for his opportunity when it comes." – Benjamin Disraeli
"Action is the foundational key to all success." – Pablo Picasso
"Success is most often achieved by those who don't know that failure is inevitable." ― Coco Chanel
"There are two types of people who will tell you that you cannot make a difference in this world: those who are afraid to try and those who are afraid you will succeed." – Ray Goforth
"The best revenge is massive success." – Frank Sinatra
"The best years of your life are the ones in which you decide your problems are your own. You do not blame them on your mother, the ecology, or the president. You realize that you control your own destiny." – Albert Ellis
"Your true success in life begins only when you make the commitment to become excellent at what you do." —Brian Tracy
"Success is not final, failure is not fatal: it is the courage to continue that counts." ― Winston S. Churchill
"He has achieved success who has lived well, laughed often, and loved much;
Who has enjoyed the trust of pure women, the respect of intelligent men and the love of little children;
Who has filled his niche and accomplished his task;
Who has never lacked appreciation of Earth's beauty or failed to express it;
Who has left the world better than he found it,
Whether an improved poppy, a perfect poem, or a rescued soul;
Who has always looked for the best in others and given them the best he had;
Whose life was an inspiration;
Whose memory a benediction."
― Bessie Anderson Stanley
"I can't give you a sure-fire formula for success, but I can give you a formula for failure: try to please everybody all the time." ― Herbert Bayard Swope
"If at first you don't succeed, try, try again. Then quit. No use being a damn fool about it." ― W.C. Fields
"If opportunity doesn knock, build a door." – Milton Berle
"Try not to become a man of success. Rather become a man of value." ― Albert Einstein
"It is better to fail in originality than to succeed in imitation." ― Herman Melville
"So be sure when you step, Step with care and great tact. And remember that life's A Great Balancing Act. And will you succeed? Yes! You will, indeed! (98 and ¾ percent guaranteed) Kid, you'll move mountains." ― Dr. Seuss
"Amateurs sit and wait for inspiration, the rest of us just get up and go to work."
– Stephen King
"Success is getting what you want, happiness is wanting what you get" ― W.P. Kinsella
"The worst part of success is trying to find someone who is happy for you."
― Bette Midler
"Have no fear of perfection – you'll never reach it." ― Salvador Dalí
"Success is stumbling from failure to failure with no loss of enthusiasm."
― Winston S. Churchill
"Success is most often achieved by those who don't know that failure is inevitable." ― Coco Chanel
"Success is not how high you have climbed, but how you make a positive difference to the world." ― Roy T. Bennett
"Successful people do what unsuccessful people are not willing to do. Don't wish it were easier; wish you were better." – Jim Rohn
"Doing the best at this moment puts you in the best place for the next moment." – Oprah Winfrey
"I cannot give you the formula for success, but I can give you the formula for failure which is: Try to please everybody." – Herbert B. Swope
"I have learned that success is to be measured not so much by the position that one has reached in life as by the obstacles which he has had to overcome while trying to succeed." — Booker T. Washington
"A man is a success if he gets up in the morning and gets to bed at night, and in between he does what he wants to do." ― Bob Dylan
"Stop chasing the money and start chasing the passion." – Tony Hsieh
"Take up one idea. Make that one idea your life–think of it, dream of it, live on that idea. Let the brain, muscles, nerves, every part of your body, be full of that idea, and just leave every other idea alone. This is the way to success." – Swami Vivekananda
"You've got to get up every morning with determination if you're going to go to bed with satisfaction." – George Lorimer
"Action is the foundational key to all success." — Pablo Picasso
"Don't aim at success. The more you aim at it and make it a target, the more you are going to miss it. For success, like happiness, cannot be pursued; it must ensue, and it only does so as the unintended side effect of one's personal dedication to a cause greater than oneself or as the by-product of one's surrender to a person other than oneself. Happiness must happen, and the same holds for success: you have to let it happen by not caring about it. I want you to listen to what your conscience commands you to do and go on to carry it out to the best of your knowledge. Then you will live to see that in the long-run—in the long-run, I say!—success will follow you precisely because you had forgotten to think about it" ― Viktor E. Frankl
"I owe my success to having listened respectfully to the very best advice, and then going away and doing the exact opposite." – G. K. Chesterton
"Let the improvement of yourself keep you so busy that you have no time to criticize others." ― Roy T. Bennett
"Would you like me to give you a formula for success? It's quite simple, really: Double your rate of failure. You are thinking of failure as the enemy of success. But it isn't at all. You can be discouraged by failure or you can learn from it, so go ahead and make mistakes. Make all you can. Because remember that's where you will find success." – Thomas J. Watson
"Character cannot be developed in ease and quiet. Only through experience of trial and suffering can the soul be strengthened, ambition inspired, and success achieved." – Helen Keller
"Don't let the fear of losing be greater than the excitement of winning." – Robert Kiyosaki
"Many of life's failures are people who did not realize how close they were to success when they gave up." – Thomas A. Edison
"The successful man is the one who finds out what is the matter with his business before his competitors do." – Roy L. Smith
"The first step toward success is taken when you refuse to be a captive of the environment in which you first find yourself." – Mark Caine
"Coming together is a beginning; keeping together is progress; working together is success." — Henry Ford
"Only those who dare to fail greatly can ever achieve greatly." ― Robert F. Kennedy
"If you are not willing to risk the usual, you will have to settle for the ordinary." – Jim Rohn
"There is only one success – to be able to spend your life in your own way." – Christopher Morley
"The whole secret of a successful life is to find out what is one's destiny to do, and then do it." – Henry Ford
"Once you agree upon the price you and your family must pay for success, it enables you to ignore the minor hurts, the opponent's pressure, and the temporary failures." — Vince Lombardi
"Success is not measured by what you accomplish, but by the opposition you have encountered, and the courage with which you have maintained the struggle against overwhelming odds." – Orison Swett Marden
"If you really look closely, most overnight successes took a long time." – Steve Jobs
"The size of your success is measured by the strength of your desire, the size of your dream, and how you handle disappointment along the way." — Robert Kiyosaki
"If you try and lose then it isn't your fault. But if you don't try and we lose, then it's all your fault." ― Orson Scott Card
"I have not failed. I've just found 10,000 ways that won't work." – Thomas A. Edison
"The secret of success in life is for a man to be ready for his opportunity when it comes." – Benjamin Disraeli
"Success does not consist in never making mistakes but in never making the same one a second time." – George Bernard Shaw
"You have to learn the rules of the game. And then you have to play better than anyone else." – Albert Einstein
"I've failed over and over and over again in my life—and that is why I succeed." —Michael Jordan
"People who succeed have momentum. The more they succeed, the more they want to succeed, and the more they find a way to succeed. Similarly, when someone is failing, the tendency is to get on a downward spiral that can even become a self-fulfilling prophecy." – Tony Robbins
"I attribute my success to this: I never gave or took any excuse." – Florence Nightingale
"Success is simple. Do what's right, the right way, at the right time." — Arnold H. Glascow
RELATED QUOTES