Motivational Quotes For College Students
Going to college is not easy. Whether you are dealing with grades, bills, pressure from your parents, and having to answer the big question, "What should I do with my life?", there is a lot of expectations on your plate.
Our mission at Motivation Ping is to give you the inspiration you need so you can accomplish your goals and become the best version of yourself.
On this page, we have compiled over 100 motivational and inspirational quotes for college students. These are a blend of quotes about success, being positive, and living a kick ass life.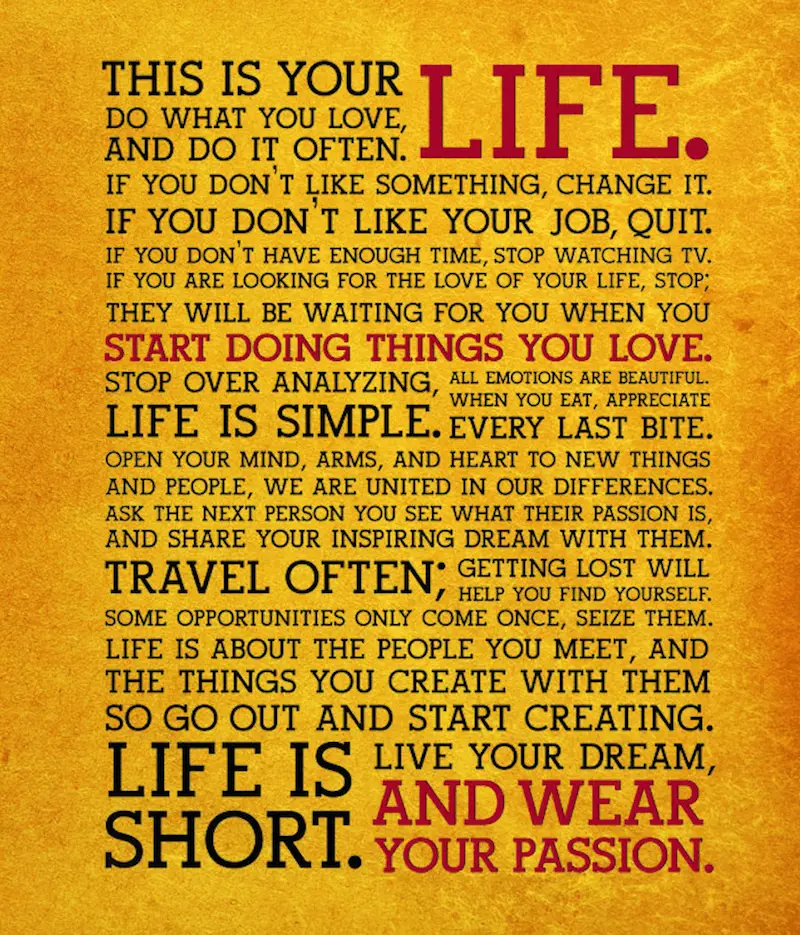 "If you set your goals ridiculously high and it's a failure, you will fail above everyone else's success." James Cameron
"The way get started is to quit talking and begin doing." -Walt Disney
"If you hear a voice within you say 'you cannot paint,' then by all means paint, and that voice will be silenced." – Vincent Van Gogh
"Do something now; your future self will thank you for later" —unknown
"Attitude is a choice. Happiness is a choice. Optimism is a choice. Kindness is a choice. Giving is a choice. Respect is a choice. Whatever choice you make makes you. Choose wisely."
― Roy T. Bennett
"Success is no accident. It is hard work, perseverance, learning, studying, sacrifice and most of all, love of what you are doing or learning to do." Pele
"Believe in yourself and all that you are. Know that there is something inside you that is greater than any obstacle." – Christian D. Larson
"Be thankful for what you have; you'll end up having more. If you concentrate on what you don't have, you will never, ever have enough" ― Oprah Winfrey
"Things work out best for those who make the best of how things work out." John Wooden
"The pessimist sees difficulty in every opportunity. The optimist sees opportunity in every difficulty." -Winston Churchill
"Don't say you don't have enough time. You have exactly the same number of hours per day that were given to Helen Keller, Pasteur, Michaelangelo, Mother Teresea, Leonardo da Vinci, Thomas Jefferson, and Albert Einstein." – H. Jackson Brown Jr.
"Life has many ways of testing a person's will, either by having nothing happen at all or by having everything happen all at once." – Paulo Coelho
"Your positive action combined with positive thinking results in success." Shiv Khera
"People tend to be generous when sharing their nonsense, fear, and ignorance. And while they seem quite eager to feed you their negativity, please remember that sometimes the diet we need to be on is a spiritual and emotional one. Be cautious with what you feed your mind and soul. Fuel yourself with positivity and let that fuel propel you into positive action." ― Steve Maraboli
"We can complain because rose bushes have thorns, or rejoice because thorns have roses."
― Alphonse Karr
"If you are not willing to risk the usual, you will have to settle for the ordinary." Jim Rohn
"When you want to succeed as bad as you want to breathe, then you'll be successful." Eric Thomas
"A creative man is motivated by the desire to achieve, not by the desire to beat others." —Ayn Rand
"If you are working on something that you really care about, you don't have to be pushed. The vision pulls you."- Steve Jobs
"Take up one idea. Make that one idea your life–think of it, dream of it, live on that idea. Let the brain, muscles, nerves, every part of your body, be full of that idea, and just leave every other idea alone. This is the way to success." Swami Vivekananda
"There are no secrets to success. It is the result of preparation, hard work, and learning from failure." Colin Powell
"Pain is temporary. It may last for a minute, or an hour or a day, or even a year. But eventually, it will subside. And something else take its place. If I quit, however, it will last forever." – Eric Thomas
"With everything that has happened to you, you can either feel sorry for yourself or treat what has happened as a gift. Everything is either an opportunity to grow or an obstacle to keep you from growing. You get to choose." – Dr. Wayne W Dyer
"The true measure of success is how many times you can bounce back from failure."
― Stephen Richards
"Instead of worrying about what you cannot control, shift your energy to what you can create."
― Roy T. Bennett
"Knowing is not enough; we must apply. Wishing is not enough; we must do."- Johann Wolfgang Von Goethe
"I have not failed. I've just found 10,000 ways that won't work." — Thomas A. Edison
"The price of success is hard work, dedication to the job at hand, and the determination that whether we win or lose, we have applied the best of ourselves to the task at hand." – Vince Lombardi
RELATED QUOTES
RESOURCES