Motivational Quotes for Athletes
Need some inspiration and motivation?
If you are playing any type of sport, we have compiled over 1000 of the best motivational and inspirational quotes for athletes that will keep you pumped so you can push through any obstacle or roadblock.
Lets face it…
Playing sports will be one of the most challenging things you ever do both mentally, physically, and spiritually.
Whether you are going out to practice or play a game/competition, you are being called to put your best foot forward.
Everything starts with your mind and the level of commitment you are willing to make. And it is through this level of commitment where your choices will be made.
Will you give up and throw in the towel when the going gets tough?
Or…will you rise up and be the very best version of yourself and take your game to the next level?
Only you can decide each and every day when you wake up.
Whether you are playing football, baseball, basketball, volleyball, soccer, softball, hockey, tennis, and so on, these motivational and inspirational quotes for athletes will help take your game to the next level: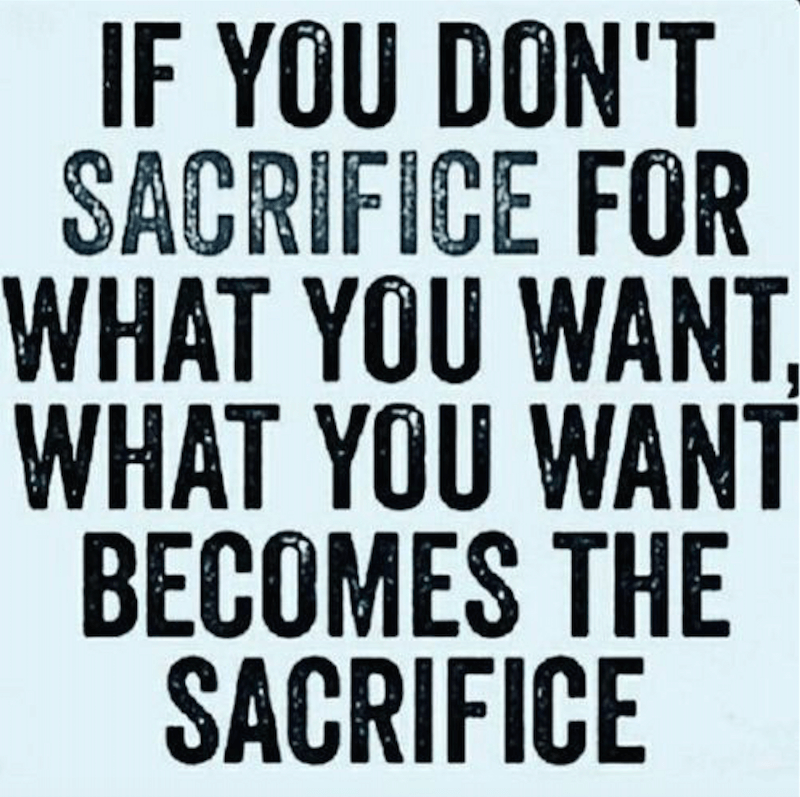 QUOTES FOR ATHLETES
"Do it for the people who want to see you fail"
"It never gets easier. You just get better."
"Look in the mirror. That's your competition."
"Success trains. Failure complains."
"The dream is free. But the hustle is sold separately."
"Remember that guy that gave up? Neither does anyone else."
"I don't chase dreams. I hunt goals."
"Sports do not build character. They reveal it." – Heywood Broun
"You don't get what you wish for. You get what you work for."
"Champions keep playing until they get it right." – Billie Jean King
"I've never lost a game. I just ran out of time." ― Michael Jordan
"Your talent is God's gift to you. What you do with it is your gift back to God."
"The miracle isn't that I finished. The miracle is that I had the courage to start." ― John Bingham
"There is only one thing that makes a dream impossible to achieve: the fear of failure." ― Paulo Coelho
"The only way to prove that you're a good sport is to lose." – Ernie Banks
"Show me a guy who's afraid to look bad, and I'll show you a guy you can beat every time." – Lou Brock
"Courage is taking those first steps toward your dreams even if you can't see the path ahead."
"Ability is what you are capable of doing. Motivation determines what you do. Attitude determines how well you do it."
"Adversity causes some men to break; others to break records. "
― William Arthur Ward
"Skill is only developed by hours and hours of work." – Usain Bolt
"There may be people that have more talent than you, but theres no excuse for anyone to work harder than you." – Derek Jeter
"Nobody who ever gave his best regretted it." – George Halas
"There is no getting around the fact that the moment you are at your very best is the moment you begin to become worse and worse. Others will come along who can run faster, jump higher, hit harder, and you will be forgotten. Your winning moment is dated to die." ― Charlie Higson
Remember, you don't compete with anyone, you make them compete with you. You can control what you put on yourself; you can't control what the other guy puts on you. So you focus only on the internal pressure that drives you. Run to it, embrace it, feel it, so no one else can throw more at you than you've already put on yourself. ― Tim S Grover
"Good, better, best. Never let it rest. Until your good is better and your better is best." – Tim Duncan
"If it is important to you, you will find a way. If not, you'll find an excuse."
"The sweat. The time. The devotion. It pays off."
"Continuous effort — not strength or intelligence — is the key to unlocking our potential." – Liane Cardes
"Failure is the condiment that gives success its flavor." ― Truman Capote
"If you don´t fall, how are you going to know what getting up feels like?" ― Stephen Curry
"The five S's of sports training are: stamina, speed, strength, skill, and spirit; but the greatest of these is spirit." – Ken Doherty
"When you want to succeed as bad as you want to breathe, you will be successful."
"If you want to find the real competition, just look in the mirror. After awhile you'll see your rivals scrambling for second place."
― Criss Jami
"The pain you feel today, will be the strength you feel tomorrow."
There will be obstacles.
There will be doubters.
There will be mistakes.
But with hard work,
There are no limits.
"Losers quit when they're tired. Winners quit when they've won."
"I think that the good and the great are only separated by the willingness to sacrifice." — Kareem Abdul-Jabbar
"Never give up, never give in, and when the upper hand is ours, may we have the ability to handle the win with the dignity that we absorbed the loss." – Doug Williams
"Hard work beats talent when talent doesn't work hard." – Tim Notke
"The road to athletic greatness is not marked by perfection, but the ability to constantly overcome adversity and failure."
"Strength doesn't come from what you can do. It comes from overcoming the things you once thought you couldn't."
"The harder the battle. The sweeter the victory." Les Brown
"Talent is never enough. With few exceptions the best players are the hardest workers." – Magic Johnson
"If you are afraid of failure, you don't deserve to be successful." – Charles Barkley
"Success is no accident. It is hard work, perseverance, learning, studying, sacrafice, and most of all, love of what you are doing or learning to do." – Pele
"The difference between the impossible and the possible lies in a person's determination." – Tommy Lasorda
"It's not about perfect. It's about effort. And when you implement that effort into your life…every single day, that's where transformation happens. That's how change occurs. Keep going and remember why you started."
"Make sure your worst enemy doesn't live between your own two ears." – Laird Hamilton
"If you believe it, the mind can achieve it." – Ronnie Lott
"The brick walls are there for a reason. The brick walls are not there to keep us out. The brick walls are there to give us a chance to show how badly we want something. Because the brick walls are there to stop the people who don't want it badly enough. They're there to stop the other people." ― Randy Pausch
"My attitude is if you push me towards a weakness, I will turn that weakness into a strength." – Michael Jordan
"Success is not final, failure is not fatal: it is the courage to continue that counts." ― Winston S. Churchill
"Every champion was once a contender that refused to give up." – Rocky Balboa
"You don't have to be great to start. But you do have to start to be great." – Zig Ziglar
My gym is my church.
My sweat is my prayers.
My strength is my salvation.
"Courage is the most important of all the virtues because without courage, you can't practice any other virtue consistently."
― Maya Angelou
"A champion is afraid of losing. Everyone else is afraid of winning."
"It's hard to beat a person who never gives up."
"People ask me what I do in winter when there's no baseball. I'll tell you what I do. I stare out the window and wait for spring." – Rogers Hornsby
"Everyone has talent. What's rare is the courage to follow it to the dark places where it leads." ― Erica Jong
"Obstacles don't have to stop you. If you run into a wall, don't turn around and give up. Figure out how to climb it, go through it, or work around it." — Michael Jordan
"There are only two options regarding commitment. You're either IN or you're OUT. There is no such thing as life in-between." – Pat Riley
"Keep your thoughts positive because your thoughts become your words. Keep your words positive because your words become your behavior. Keep your behavior positive because your behavior becomes your habits. Keep your habits positive because your habits become your values. Keep your values positive because your values become your destiny." – Ghandi
RELATED QUOTES
RESOURCES