Courage Affirmations For Strength
Want more confidence?
Here are a list of the best affirmations for courage including…
Affirmations for emotional strength
Positive affirmations for mental strength
Affirmations for physical strength
Inner strength affirmations
Positive affirmations to overcome fear & anxiety
Positive affirmations for the soul
Become fearless affirmations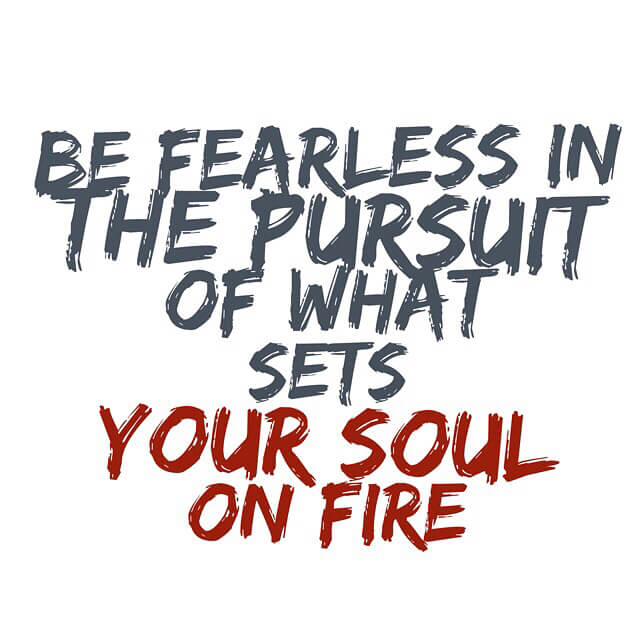 Courage Affirmations
I am a risk taker.
I welcome challenges into my life.
I will face my fears head on.
Nothing will stop me from living my life.
I am a brave soul.
I have the audacity to live a bold life.
I can do anything I want in life.
Affirmations to Overcome Fears & Anxiety
I am fearless.
I am strong.
I can do anything.
Nothing scares me.
Every day I inhale courage and exhale fear.
I'm not afraid to face my deepest fears.
I release my fear of change.
I understand that fears are a false construct of my mind and there really is nothing to fear in life.
I'm not a victim in life.
Affirmations for Emotional Strength
I can handle anything life throws at me.
I am in control of my emotions.
I am calm and centered.
I do not take things personally
I stay positive in all circumstances.
When I feel hurt by others I am able to stand up for myself without getting over emotional.
I have the courage to let my guard down and be vulnerable with others without fear and embarrassment.
It's ok to cry. Sadness is part of life and everyone experiences it.
Affirmations for Mental Strength
I am focused and disciplined.
I have strong willpower.
I can think clearly and solve problems.
I have the courage to stand up for my beliefs.
I make good choices for myself.
I like to listen and stay calm in discussions.
I am able to speak my mind with ease and express my personal opinions.
My mind is clear and sharp.
Affirmations for Physical Strength
I am a strong human being.
My body is capable of lifting heavy weights.
I am fit and healthy.
Every day I am building strong muscle.
I am fueling my muscles with healthy foods.
My muscles and bones are strong.
I keep my body fit and healthy with exercise and diet.
I am free of disease and illness.
Inner Strength Affirmations
I am at peace.
I am grounded.
I am calm and centered.
My life unfolds perfectly.
Everything is as it should be.
Affirmations to Overcome Self Doubt
I am developing into a more daring and courageous person each day.
I am ready and prepared for anything that life throws my way.
It's ok to have doubt sometimes. It does not define who I am.
I am always striving to be the best version of myself.
I am a powerful being that can do anything I put my mind to.
I choose not to believe the self deprecating thoughts about myself.
Positive Affirmations for the Soul
I am at peace with myself.
Inner joy radiates through my being.
I am a powerful spirit.
My soul is in harmony with life and the universe.
I live life with grace and ease.
I am always present in the moment.
My spirit is an infinite creator.
Wisdom fills every cell of my body.
I am one with God and All That Is.
Want more?
Visit our guide to positive affirmations.
Quotes For Courage
Courage is one step ahead of fear. – Coleman Young
Life shrinks or expands in proportion to one's courage. ― Anaïs Nin
Courage is like a muscle. We strengthen it by use.
The pain you feel today is the strength you feel tomorrow.
Scared is what you're feeling. Brave is what you're doing. ― Emma Donoghue
Courage is the commitment to begin with no guarantee of success. – Johann Wolfgang von Goethe
It takes courage to grow up and become who you really are. ― E.E. Cummings
Too many of us are not living our dreams because we are living our fears. – Les Brown
The greatest test of courage on the earth is to bear defeat without losing heart. – R. G. Ingersoll
We don't develop courage by being happy every day. We develop it by surviving difficult times and challenging adversity. – Barbara De Angelis
You are strong enough to face it all, even if it doesn't feel like it right now.
Courage is resistance to fear, mastery of fear, not absence of fear. – Mark Twain
He who is not courageous enough to take risks will accomplish nothing in life. – Muhammad Ali
Everyone has talent. What's rare is the courage to follow it to the dark places where it leads. ― Erica Jong
Strength doesn't come from what you can do. It comes from overcoming the things you once thought you couldn't. – Rikki Rogers
Your hardest times often lead to the greatest moments of your life. Keep going. Tough situations build strong people in the end. ― Roy T. Bennett
In the beginning there is not much difference between the coward and the courageous person. The only difference is, the coward listens to his fears and follows them, and the courageous person puts them aside and goes ahead. – Osho
You gain strength, courage, and confidence by every experience in which you really stop to look fear in the face. You are able to say to yourself, 'I lived through this horror. I can take the next thing that comes along. – Eleanor Roosevelt
Only those who will risk going too far can possibly find out how far one can go. – T. S. Eliot
Staying positive does not mean that things will turn out okay. Rather it is knowing that YOU will be okay no matter how things turn out. – unknown
Courage is the most important of all the virtues because without courage, you can't practice any other virtue consistently. ― Maya Angelou
Confront the dark parts of yourself, and work to banish them with illumination and forgiveness. Your willingness to wrestle with your demons will cause your angels to sing. ― August Wilson
Our deepest fear is not that we are inadequate. Our deepest fear is that we are powerful beyond measure. It is our light, not our darkness, that most frightens us. We ask ourselves, 'Who am I to be brilliant, gorgeous, talented, fabulous?' Actually, who are you not to be? – Marianne Williamson
It's not about perfect. It's about effort. And when you implement that effort into your life… every single day, that's where transformation happens. That's how change occurs. Keep going, remember why you started.
You must face your fears and limiting beliefs head-on to develop your self-belief. – Richard Parkes Cordock
Want more quotes?
Articles For Courage