Motivational Quotes For Exercising, Fitness, & The Gym
Need to get pumped up for your workout?
We have compiled over 1000 of the best motivational and inspirational quotes for those people who want to exercise and go to the gym.
Lets face it…
We all know that fitness and exercise is a state of mind.
The only way that you can push yourself to reach your goals is if you keep your mind sharp and focused.
Determination is going to be the key if you are going to lose weight or get ripped.
Everything starts in your mind…
So we have compiled some of the most inspiring quotes for fitness that will prime you to push yourself to the next level: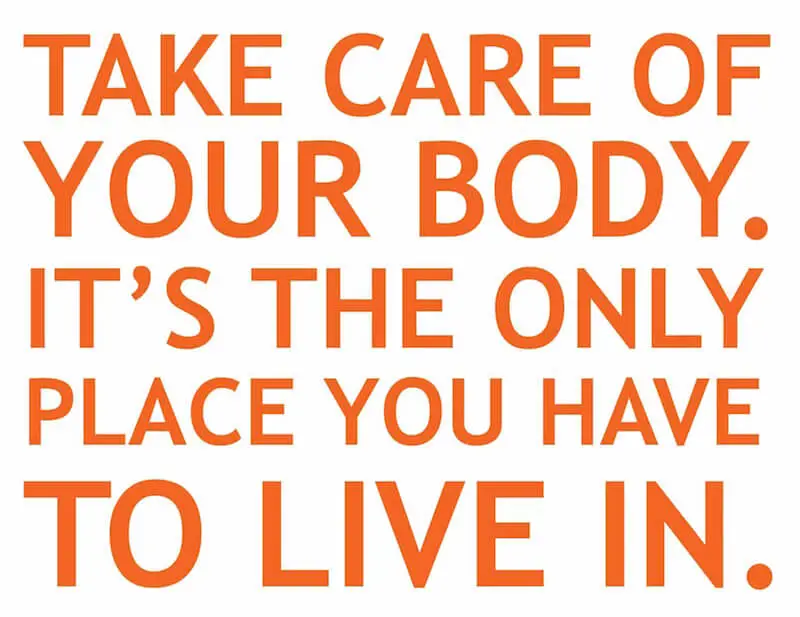 FITNESS, EXERCISE, & GYM QUOTES
"Start now.
Not tomorrow.
Tomorrow won't make any difference.
You will be as tired as you are now."
"The only bad workout is the one that didn't happen."
"Sore today. Strong tomorrow."
"You don't always get what you wish for. But you always get what you work for."
"Discipline is the bridge between goals and accomplishment." Jim Rohn
"Results happen over time, not overnight. Work hard, stay consistent, and be patient."
"Motivation is what gets you started. Habit is what keeps you going."
"Someone busier than you is working out right now."
"A dream doesn't become reality through magic; it takes sweat, determination and hard work." Colin Powell
"We all have dreams. But in order to make dreams come into reality, it takes an awful lot of determination, dedication, self-discipline, and effort." Jesse Owens
"It's okay if you failed yesterday. Today is a new day. The fitness lifestyle is a marathon not a sprint."
"To change your body, you must first change your mind."
"Confidence comes from discipline and training." Robert Kiyosaki
"Never let yourself get too comfortable. Seek challenges, push yourself, and ignore what other people think."
"Nothing is impossible if you dedicate your mind to a goal everyday. You will find a way to make it happen."
"Excuses are for those who don't want it bad enough."
"By constant self-discipline and self-control you can develop greatness of character." Grenville Kleiser
"You don't have to scream your goals out loud. Let your hard work make the noise."
"You will never always be motivated. You have to learn to be disciplined."
"Don't talk about getting things done. Just get them done."
"Only exercise and eat healthy on days you want to be happy."
"So early in my life, I had learned that if you want something, you had better make some noise." ― Malcolm X
"Desire is the key to motivation, but it's determination and commitment to an unrelenting pursuit of your goal – a commitment to excellence – that will enable you to attain the success you seek." Mario Andretti
"Looking good is secondary. Having a healthy relationship with your body should be your priority."
"In reading the lives of great men, I found that the first victory they won was over themselves…self-discipline with all of them came first." Harry S Truman
"The price of success is hard work, dedication to the job at hand, and the determination that whether we win or lose, we have applied the best of ourselves to the task at hand." Vince Lombardi
"Food is the most abused anxiety drug. Exercise is the most underutilized antidepressant."
"Unless you puke, faint, or die…keep going!"
"Always have a goal. But never compare yourself to anyone else."
"Always believe in yourself and always stretch yourself beyond your limits. Your life is worth a lot more than you think because you are capable of accomplishing more than you know. You have more potential than you think, but you will never know your full potential unless you keep challenging yourself and pushing beyond your own self imposed limits." ― Roy T. Bennett
"Success isn't measured by money or power or social rank. Success is measured by your discipline and inner peace." Mike Ditka
"No shortcuts. None. It;s tough to build healthy habits. But the reward is priceless."
Self-discipline is an act of cultivation. It requires you to connect today's actions to tomorrow's results. There's a season for sowing a season for reaping. Self-discipline helps you know which is which. Gary Ryan Blair
"You are worth it. Keep going."
"Life begins at the end of your comfort zone."
"Winners embrace hard work. They love the discipline of it, the trade-off they're making to win. Losers, on the other hand, see it as punishment. And that's the difference." Lou Holtz
"The harder you fall, the heavier your heart; the heavier your heart, the stronger you climb; the stronger you climb, the higher your pedestal." ― Criss Jami
"We are what we repeatedly do. Excellence then is not an act but a habit." —Aristotle
"Never quit. If you stumble, get back up. What happened yesterday no longer matters. Today's another day. So get back on track and move closer to your dreams and goals. You can do it."
"Just because you aren't where they are, doesn't mean you don't have what it takes."
"Don't wait to reach your goal to be proud of yourself. Be proud of each step you take toward reaching that goal."
"We must all suffer one of two things: the pain of discipline or the pain of regret or disappointment." Jim Rohn
"When you feel like quitting, think about why you started."
"The human body is the best picture of the human soul." Ludwig Wittgenstein
"Today I will do what others won't, so tomorrow I can accomplish what others can't." —Jerry Rice
"Many people say I'm the best women's soccer player in the world. I don't think so. And because of that, someday I just might be." ― Mia Hamm
"If you want something you've never had, you must be willing to do something you've never done." —Thomas Jefferson
"Keep your dreams alive. Understand to achieve anything requires faith and belief in yourself, vision, hard work, determination, and dedication. Remember all things are possible for those who believe." Gail Devers
"Take care of your body. It's the only place you have to live." Jim Rohn
"It never gets easier. You just get better."
"You don't get the ass you want by just sitting on it."
"There are two things you can control: attitude and effort"
"The road to character is built by confronting your own weakness."
"If it is important to you, you will find a way. If not, you will find an excuse."
"Once you have commitment, you need the discipline and hard work to get you there."- Haile Gebrselassie
"Failure will never overtake me if my determination to succeed is strong enough." Og Mandino
RELATED QUOTES