Good Day Affirmations & Quotes
Morning sunshine!
Here are some positive affirmations and quotes you can use to have a good day.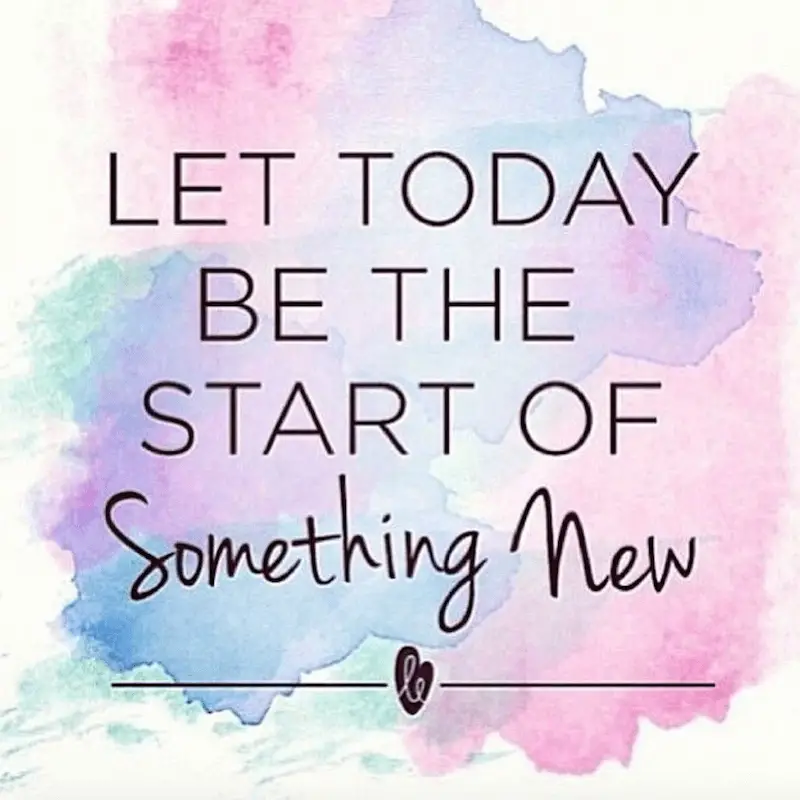 Affirmations
Today is a good day filled with happiness, health, and adventure.
I choose to have a good day everyday.
I am in harmony with life and the universe.
I am attracting good things into my life.
Everyday is a day for celebration.
I choose to see the good in life.
I live my life with an attitude of gratitude.
Everything I experience today will serve me in a positive manner.
I am grateful to be alive right now.
No matter what happens today, I choose to remain positive.
My first thoughts every morning are thoughts of gratitude for the blessings in my life.
I live my life alignment with peace, love, and joy. In this way, today is a good day.
Each new day is a blessing and I celebrate the good things in my life.
My life is filled with peace love, and joy and I am thankful for it.
I live my life in such a way that my actions inspire others to live in peace and harmony.
Today is a good day and I choose to remember this moment to moment.
My life is exceptional and for this I am grateful.
Today and everyday of my life is a good day.
Today and everyday is a day to give thanks.
Each day I wake up I choose to to have a good day.
Whether I have a bad day or a good day is my choice. I choose to be happy.
No one ever got very far whining and complaining. I choose to be happy.
Happiness and peace is my natural state.
I am awaken with a smile on my face. A brand new day before me. I choose to be happy.
Whether I have a good day or a bad day is a reflection of the way I view my life.
I choose today and everyday to have good days.
Each day is an opportunity to live from a place of gratitude and happiness.
I am grateful for the good things in my life. I will focus here.
When I remember all the good things in my life, I realize that today is a good day.
Want more?
Check our our complete guide to positive affirmations.
Positive Quotes For A Good Day
Start each day with a grateful heart.
Attitude is everything. New day, new strength, new thoughts.
It's a good day to have a good day.
More smiling, less worrying.
More compassion, less judgment.
More blessed, less stressed.
More love, less hate.
― Roy T. Bennett
A beautiful day begins with a beautiful mindset. The moment you start acting like it is a blessing, it will start to feel like one. Good morning.
Follow your bliss and don't be afraid, and doors will open where you didn't know they were going to be. – Joseph Campbell
Look for something positive in each day, even if some days you have to look a little harder.
Remind yourself every day: I am in charge of my happiness. I will not let anything outside of myself control me. I am creating a life that feels good on the inside and it will turn into experiences that are good on the outside.
Love yourself first and everything else falls into line. You really have to love yourself to get anything done in this world. – Lucille Ball
The secret of being happy is accepting where you are in life and making the most out of everyday.
Believe in yourself! Have faith in your abilities! Without a humble but reasonable confidence in your own powers you cannot be successful or happy. – Norman Vincent Peale
Make a pact with yourself today to not be defined by your past. Sometimes the greatest thing to come out of all your hard work isn't what you get for it, but what you become for it. Shake things up today! Be You…Be Free…Share. ― Steve Maraboli
No matter who you are, no matter what you did, no matter where you've come from, you can always change, become a better version of yourself. ― Madonna
Want more?
See our complete guide to inspirational & motivational quotes.
Related Articles
Note: If you really want to see a dramatic change in your life, make sure to read these good day affirmations every day for the next 30 days straight and watch the magic happen!