Are you at a crossroads right now?
Having a hard time accepting that your life is heading in a new direction?
Here are some positive affirmations and quotes for change that will help you embrace these obstacles and face your fears!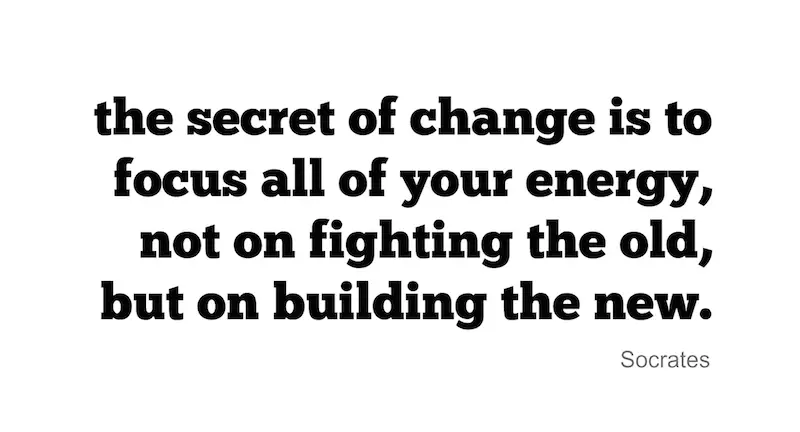 Change Affirmations
I know that everything in my life is unfolding perfectly.
I trust the process of life.
I am a strong and resilient person.
I can handle anything that life throws my way.
I am brave and will face my fears with courage.
The universe brings me experiences that I can handle with ease.
I am grateful for new challenges that help me grow and become stronger.
I embrace the changes in my life with curiosity and gratitude.
Change is natural and I welcome it with an open mind.
I welcome the changes in my life with a positive attitude.
I am excited for the positive changes in my life.
Change is the opportunity to become even more exquisite.
I embrace the changes in my life as an opportunity to come into alignment with my dreams.
I follow through on my dreams and goals.
I am grateful for each and every change in my life.
With each change I transform into an ever exquisite superhero.
Change is a natural process of life that I welcome with open arms.
I flow with the changes of life and enjoy the natural transformation that occurs as a result.
I flow gracefully through the changes in my life.
I consciously choose to adapt to changes in life circumstances.
I appreciate the positive changes that occur when I focus on my own happiness.
Every day in every way life itself is changing and transforming and becoming ever more exquisite.
I embrace change as a natural aspect of life.
Change is inevitable while evolution is by choice.
I am wise, compassionate strong, and powerful.
I confront the challenges in my life with courage and strength.
I have the power in my own life to create positive change through personal transformation.
I embrace change with an open mind.
I am open to positive transformation in this time of great change.
My life is evolving in a positive direction and I am grateful for it.
I am encouraged by the changes in my life.
Each life change is an opportunity for self reflection and positive action.
Change is natural and I am psyched for this new adventure in my life.
I am grateful for the new opportunities in my life.
Want more?
Visit our guide to positive affirmations.
Positive Quotes For Change
Do what scares you until it doesn't.
Change is the only constant. Keep moving forward.
Staying positive does not mean that things will turn out okay. Rather it is knowing that you will be okay no matter how things turn out. – unknown
Remember…you are braver than you believe, stronger than you seem, and smarter than you think.
Once you replace negative thoughts with positive ones, you'll start having positive results. — Willie Nelson
Strength doesn't come from what you can do. It comes from overcoming the things you once thought you couldn't. – Rikki Rogers
With everything that has happened to you, you can either feel sorry for yourself or treat what has happened as a gift. Everything is either an opportunity to grow or an obstacle to keep you from growing. You get to choose. – Dr. Wayne W Dyer
Character cannot be developed in ease and quiet. Only through experience of trial and suffering can the soul be strengthened, ambition inspired, and success achieved. – Helen Keller
Confidence is something you create in yourself by believing in who you are.
Learn from the past, set vivid, detailed goals for the future, and live in the only moment of time over which you have any control: now. – Denis Waitley
Not everything that is faced can be changed, but nothing can be changed until it is faced. – James Baldwin
It is not the strongest of the species that survive, nor the most intelligent, but the one most responsive to change. – Charles Darwin
The best time for new beginnings, is now.
Believe in new possibilities.
You are awesome.
You are loved.
You deserve the best.
You deserve everything you want.
I will always support you.
I want you to be happy.
– The Universe
It's okay to be scared. Being scared means you're about to do something really, really brave.
There are moments when troubles enter our lives and we can do nothing to avoid them. But they are there for a reason. Only when we have overcome them will we understand why they were there. ― Paulo Coelho
The moment you doubt whether you can fly, you cease for ever to be able to do it. ― J.M. Barrie
The best way to gain self-confidence is to do what you are afraid to do. – Swati Sharma
You gain strength, courage, and confidence by every experience in which you really stop to look fear in the face. You are able to say to yourself, 'I lived through this horror. I can take the next thing that comes along. – Eleanor Roosevelt
Life can be a scary but fun rollercoaster ride: filled with ups and downs, twist and turns, and you might get dizzy or throw up. But in the end, you will always return safe and sound.
Your hardest times often lead to the greatest moments of your life. Keep going. Tough situations build strong people in the end. ― Roy T. Bennett
It does not matter how slowly you go as long as you do not stop. – Confucius
No matter how hard times may get, always hold your head up and be strong; show them you're not as weak as they think you are.
Want more motivational quotes?
Resources