Affirmations For Break Ups & Healing A Broken Heart
Did you and your lover just go separate ways?
Here are some break up affirmations and quotes about relationships that will help heal your heart so you can move forward and attract a new person into your life when the time is right!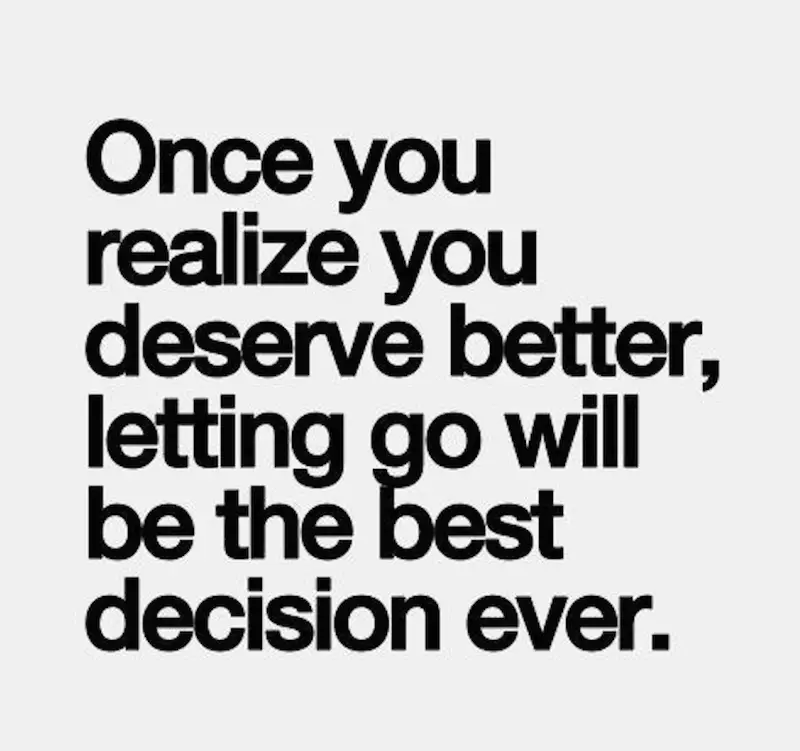 Affirmations For Breakups
My heart is whole, healed, and happy.
I trust the process of love and life.
I know that no matter what, I am ok.
Everything happens for a good reason.
This relationship did not work out because there is a better person waiting for me.
I am a strong and wonderful person with a lot to offer.
I will attract a better person into my life.
Love is my guide in all of my relationships. I am healed and whole.
I am grateful for everything I learned in my last relationship.
I send Universal love, peace, and happiness to my former partner.
I know that I will be okay.
I am excited to start my new life.
I am worthy of love even when my heart is hurting.
I am a loving, peaceful, joyful person. I am loved and lovable.
This break-up is the beginning of a positive new direction in my life.
Even though I may miss some things about my ex and my relationship, I am happier and healthier being single.
I choose to break free from negativity.
I don't need anyone else to make me happy.
I find strength through my struggle and trust my greatness.
I choose happiness, health, and harmony instead of dis-functional relationships.
I would rather be healthy and single than in a relationship that is unhealthy.
Never ever give up on your dreams or your perfect life.
I love myself. I love my life Love is all there is.
I am loving and compassionate to myself at all times.
I am likable, lovable, and worthy.
I will take what I learned and create a new magical relationship with someone else.
I love being alone and spending time with myself.
Every day I am becoming a better person with more love to give.
I choose to release anger, hurt, and negative self talk.
I trust that I am worthy, lovable, and loved.
Everything in life happens for the greatest good.
I am psyched and delighted for my fresh start.
I am free to be the most exquisite version of me.
I am grateful for having loved and for the lessons I have learned. I am whole.
Letting go of hurt helps to heal my heart.
I love myself and my life and I am worthy of love in my life.
I am strong, resilient, peaceful, and happy.
Having risked opening my heart to love. I choose to live in love in every moment.
Each day in every way I am peaceful, healed, happy, and whole.
Love, forgive, and move on.
My life is perfect just the way it is.
Want more?
Visit our complete guide to positive affirmations.
Positive Quotes About Love & Relationships
Be with someone you're able to grow with.
Your past is just a lesson, not a life sentence.
Know when it's time to walk away for your well-being and theirs.
Individuality is so sexy.
Work on you, for you.
It takes a strong heart to love, but it takes an even stronger heart to continue to love after it's been hurt.
The best love story is when you fall in love with the most unexpected person at the most unexpected time.
Relationships are a school: they are meant to teach you.
What you want exists. Don't settle until you get it.
Be with someone who is proud to have you.
Keep your face to the sunshine and you cannot see a shadow. — Helen Keller
Sometimes we create our own heartbreaks through expectation.
You learn more about someone at the end of a relationship than at the beginning.
In my life…
I've lived,
I've loved,
I've lost,
I've missed,
I've hurt,
I've trusted,
I've made mistakes..
But most of all,
I've learned.
Sometimes, you have to give up on people, not because you don't care but because they don't.
You don't develop courage by being happy in your relationships everyday. You develop it by surviving difficult times and challenging adversity. — Epicurus
You need someone who goes out of their way to make it obvious that they want you in their life.
We have to recognize that there cannot be relationships unless there is commitment, unless there is loyalty, unless there is love, patience, persistence.― Cornel West
Date yourself.
Take yourself out to eat.
Don't share your popcorn at the movies with anyone.
Stroll around an art museum alone.
Fall in love with canvases.
Fall in love with yourself.
As I look back on my life, I realize that every time I thought I was being rejected from something good, I was actually being redirected to something better. – Dr. Steve Maraboli
Fall in love with somebody who will never let you go to sleep wondering if you still matter.
Staying positive does not mean that things will turn out okay. Rather it is knowing that you will be okay no matter how things turn out. – unknown
No matter what you're going through, there's a light at the end of the tunnel and it may seem hard to get to it but you can do it and just keep working towards it and you'll find the positive side of things. – Demi Lovato
Happiness is a choice, not a result. Nothing will make you happy until you choose to be happy. No person will make you happy unless you decide to be happy. Your happiness will not come to you. It can only come from you. – Ralph Harslon
We don't develop courage by being happy every day. We develop it by surviving difficult times and challenging adversity. – Barbara De Angelis
Happiness is an inside job. Don't assign anyone else that much more power over your life. – Mandy Hale
I believe if you keep your faith, you keep your trust, you keep the right attitude, if you're grateful, you'll see God open up new doors. – Joel Osteen
Challenges and obstacles are a part of life. They make us stronger and build character. If life were easy it would be boring and you would never grow.
Your hardest times often lead to the greatest moments of your life. Keep going. Tough situations build strong people in the end. ― Roy T. Bennett
Strength doesn't come from what you can do. It comes from overcoming the things you once thought you couldn't. – Rikki Rogers
Love who you are, embrace who you are. Love yourself. When you love yourself, people can kind of pick up on that: they can see confidence, they can see self-esteem, and naturally, people gravitate towards you. – Lilly Singh
Want more quotes?
Resources