Looking to improve your health and well-being?
Whether you have anorexia, bulimia, compulsive overeating, or are binge eating, here are some of the best positive affirmations and quotes to help you heal your eating disorder.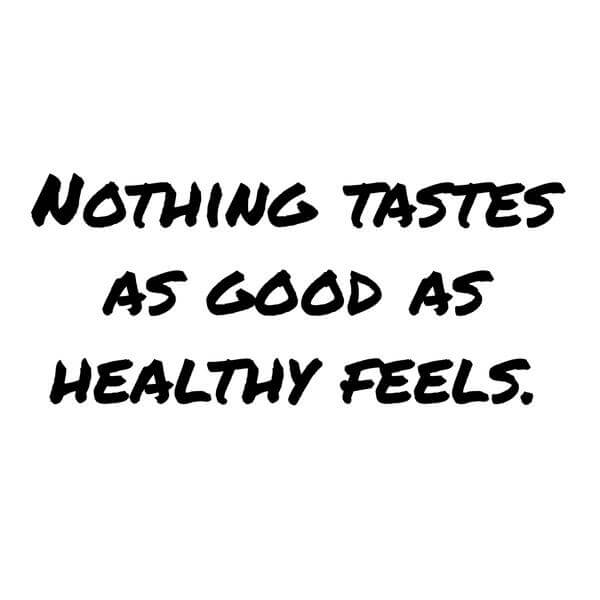 Affirmations For Eating Disorders
I love life and my body and only fill it with good things.
I love myself and choose to nourish my body with healthy choices.
I am beautiful, lovable, happy, and healthy.
One day at a time. One step at a time. I will create a vibrant life.
Every day I fill my body and soul with positive energy.
Every day I am doing my best and accept myself without judgement.
All beings everywhere including myself are worthy of love, healthy, and happiness.
Moment to moment I choose true health.
I am not perfect and that is okay.
I live my life for myself and not others.
Every day I am getting stronger and healthier.
I forgive myself of any past mistakes and let go of all self-hatred and judgement.
I am attracting the right situations and people into my life that will help me heal.
I am strong enough to face any challenges or adversity.
I respect myself.
I respect my body.
I respect food.
My past does not define me. All that matters is who I am today.
I choose to be happy, healthy, and in harmony with my body, mind, and spirit.
I release eating habit disorders and replace them with life-affirming healthy choices.
I consciously and effectively use my tools to help myself heal from disordered eating patterns.
All beings including myself deserve nourishment and well-being.
I am grateful for the wellness resources that I have in my quest to be free of disordered eating.
I love myself enough to heal from my eating disorder. I am worth it. I will thrive and be healthy.
I am worthy of true health and happiness. I choose to be free of disordered eating patterns that up until now have cause me pain and suffering.
Every day in every way I make choices that enhance my health and happiness.
I cultivate the tools and treasures to help myself heal from my disordered eating patterns. I am worth it.
Today is the day that I choose to love myself more than than I choose to continue with my up until now disorder eating patterns.
I let go of my past and create a new healthy future in this present moment.
I am grateful for the support I have in my quest to be free of my eating disorder.
Health and happiness are a lifestyle I cultivate as I free myself from my disordered eating patterns.
Want more?
Visit our guide to positive affirmations.
Positive Quotes For Eating Disorders
Staying positive does not mean that things will turn out okay. Rather it is knowing that you will be okay no matter how things turn out. – unknown
Love yourself first and everything else falls into line. You really have to love yourself to get anything done in this world. – Lucille Ball
With everything that has happened to you, you can either feel sorry for yourself or treat what has happened as a gift. Everything is either an opportunity to grow or an obstacle to keep you from growing. You get to choose. – Dr. Wayne W Dyer
So many others before you have changed their life for the better. Why not you?
No matter what you're going through, there's a light at the end of the tunnel and it may seem hard to get to it but you can do it and just keep working towards it and you'll find the positive side of things. – Demi Lovato
No matter who you are, no matter what you did, no matter where you've come from, you can always change, and become a better version of yourself. ― Madonna
Accept yourself, love yourself, and keep moving forward. If you want to fly, you have to give up what weighs you down. ― Roy T. Bennett
I can't control everything in my life, but I can control what I put in my body.
Learn from the past, set vivid, detailed goals for the future, and live in the only moment of time over which you have any control: now. – Denis Waitley
Starting today, I need to forget what's gone. Appreciate what still remains and look forward to what's coming next.
Dear Body,
I'm sorry I've treated you this way, feeding you the wrong foods and not taking care of you. I promise to do better and get you back to the best shape and fitness level you can be. We can do it!
Sincerely, Me.
Happiness is a choice, not a result. Nothing will make you happy until you choose to be happy. No person will make you happy unless you decide to be happy. Your happiness will not come to you. It can only come from you. – Ralph Harslon
Old ways won't open new doors.
Small changes can make a huge difference.
Good health is the mind, body, and soul living in harmony as one.
What you think of yourself is much more important than what people think of you.
Don't be afraid of your fears. They're not there to scare you. They're there to let you know that something is worth it. ― C. JoyBell C.
You gain strength, courage, and confidence by every experience in which you really stop to look fear in the face. You are able to say to yourself, 'I lived through this horror. I can take the next thing that comes along. – Eleanor Roosevelt
Never let your fear decide your future.
Fear is temporary. Regret is forever.
Everything you're running away from is in your head.
It takes courage to grow up and become who you really are. ― E.E. Cummings
Your hardest times often lead to the greatest moments of your life. Keep going. Tough situations build strong people in the end. ― Roy T. Bennett
One blink at a time.
One breath at a time.
One heartbeat at a time.
One step at a time.
One day at a time.
Keep going…
We don't develop courage by being happy every day. We develop it by surviving difficult times and challenging adversity. – Barbara De Angelis
No matter how hard times may get, always hold your head up and be strong; show them you're not as weak as they think you are.
You can have results or you can have your excuses. You cannot have both.
If you own this story you get to write the ending. – Brene Brown
Procrastination is the grave in which opportunity is buried.
The trouble is, you think you have time. – Buddha
The best time for new beginnings, is now.
Believe in new possibilities.
You are awesome.
You are loved.
You deserve the best.
You deserve everything you want.
I will always support you.
I want you to be happy.
– The Universe
Want more motivational quotes?
Resources